Property management in Jacksonville, like anywhere in the US, falls under the Fair Housing Act. Even the best-intentioned landlords can find it difficult managing tenants' rights.
In 1968 as part of HUD (Housing and Urban Development) the Fair Housing Act was signed into law. Part of the civil rights movement, the original focus was on preventing discrimination for housing based on race. However, the FHA also bans any discrimination based on race, ethnicity, sexual orientation, religion, and disabilities (both mental and physical).
The FHA, along with the ADA (Americans with Disabilities Act), has ensured that anyone with a disability is treated like any other prospective tenant, guaranteeing their rights to their desired housing and also reasonable accommodations.
As an investment property owner, it's important to know how to work with and accommodate those with disabilities. In many ways, working with those renters or potential tenants with disabilities is simple: you treat them like any other person.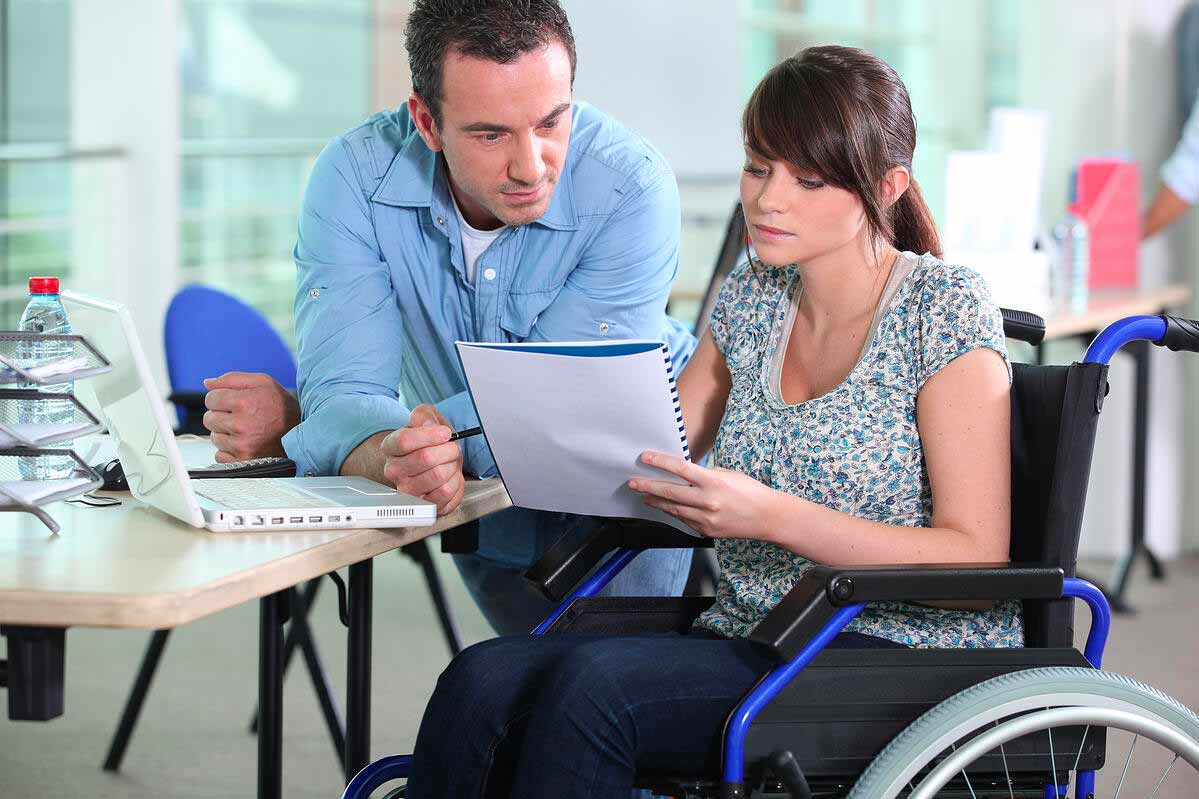 However, there are many pitfalls to this, such as asking a question that probes into the nature of their disability. This kind of questioning isn't allowed, even if your intentions are good. This article will go over some of the basics of renting to those with disabilities as well as how a Jacksonville property management team may be the most helpful resource.
What is considered a disability?
According to FindLaw.com those who fall under FHA protection are:
A person with a mental or physical disability that substantially limits a person's ability to perform one or more major life activities
A person that has a record of the disability
A person that is considered by others as having the disability
These can include:
Mobile impairment
Visual impairment
Hearing impairment
Intellectual disability
Alcoholism (while actively being treated through a recovery program)
Drug addiction (but not addiction to illegal controlled substances)
Mental Illness
Those with HIV/AIDS
Many of these disabilities are undetectable, but many are also apparent when screening a potential tenant. The undetectable disabilities are to your advantage regarding your liability: you will end up treating the potential tenant like any other.
You are at a disadvantage, however, if a request for accommodation comes through and it's not readily apparent as to why this renter needs this change. This leads us to how you, as a landlord, navigate screening tenants with disabilities and handling their requests for accommodation.
Tips for Landlords When Accommodating Renters with Disabilities
There are two major points where you as a landlord must maintain your ethical and legal awareness when working with renters with disabilities: initial screening and accommodation requests post-lease signing.
Initial Screening
At the time of initial screening, you must make sure that all questions and showings are conducted with the same respect you would give any other potential tenant. You wouldn't usually ask someone about their ability to drive, walk, or make their own financial decisions, so let the prospective tenant determine if your property is right or wrong for them. With that determination on the shoulders of the potential tenant, here are some things to keep in mind at the time of initial screening:
Conduct all background and financial checks: All renters need to be able to meet the financial obligation of renting from you. Your potential tenant needs to still have the financial stability, in whatever form that might come (a co-signer or live-in assistance for example) to pay rent on time.

Pro Tip! An accommodation example for rental payments: If your potential renter has an issue with dropping off payments due to a disability you may allow them to mail their payment or have an online access portal for payment.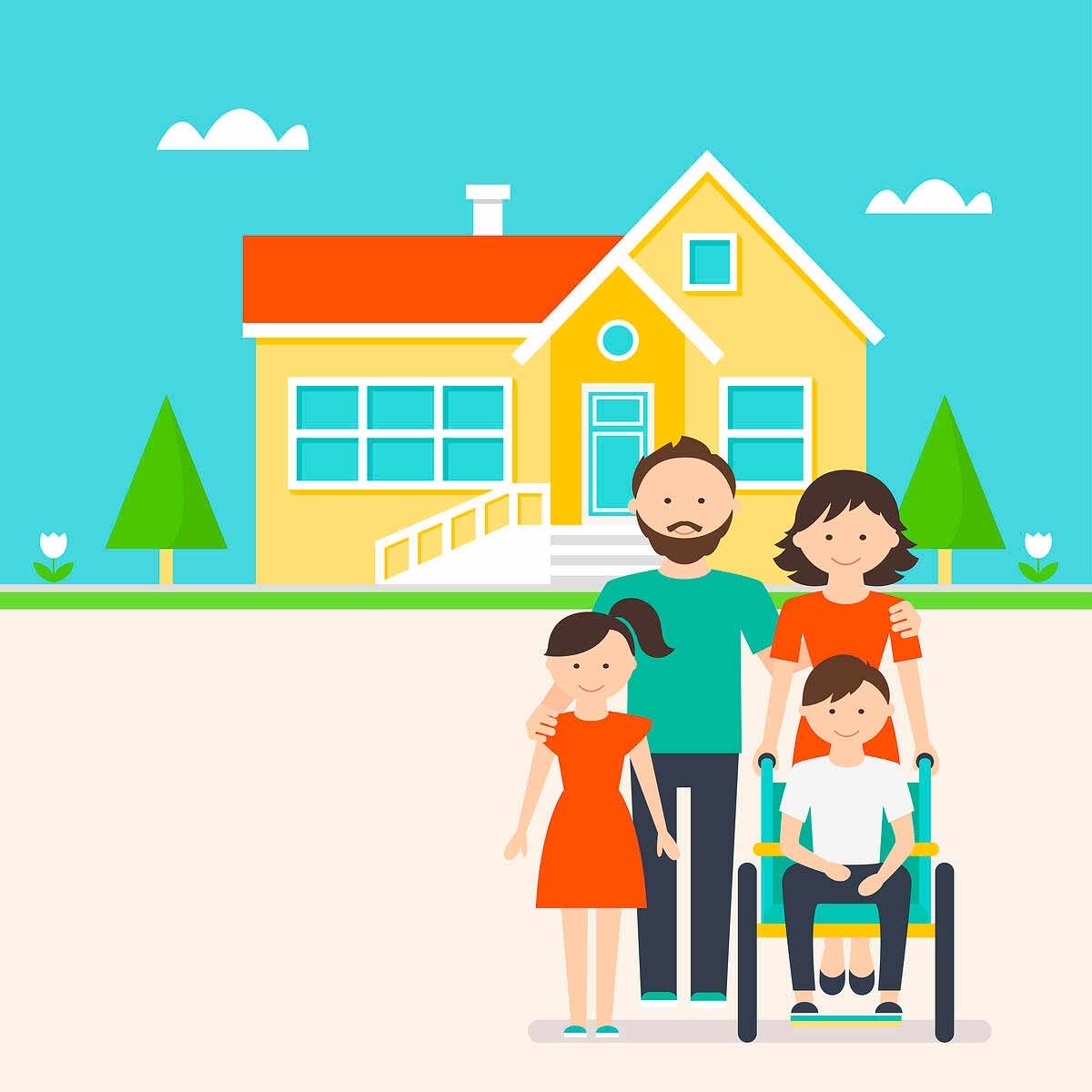 Show your property to all potential tenants no matter their physical capabilities: Again, this hearkens back to allowing the renter to determine if the property is a good fit. Renters do a lot of research online before showings these days and will understand if there are steps or limited access if, say, they're in a wheelchair. You cannot advise a potential renter against seeing the property due to any disability, no matter how well intended your advice.

Pro Tip! There may be simple ways to accommodate someone's disability, physical or otherwise that will come at little to no cost to you!
Accommodation Requests Post Lease
Now that your renter has signed the lease they may request specific accommodations. These accommodations must be "reasonable," which can be tough for you as a property manager in Jacksonville to determine. Nolo.com gives a great example of an unreasonable request where a person requiring a crutch may decide they desire your third story walk-up. However, by no means are you as the landlord required to gut your property to install an elevator.
It would be unlikely for you to receive such an extreme request, but that doesn't mean you won't run into others that seem discordant with the disability as you understand it. Here are some tips on managing these accommodation requests.
Requesting Proof of Need for Accommodation: it's easier to imagine what the needs are of a physically disabled person, but harder to determine mental disabilities. No matter the disability though, you cannot ask for a description of the disability. The renter can provide proof in the form of a doctor's note that confirms the need, but nothing more than that.
Making modifications: Making reasonable modifications to the property is the right of the renter. However, you're not always the one to foot the bill. In some cases, a modification may help improve your investment in the long run, but some (like lowering counters) will need to be changed back after the renter moves. Modifications like these must:

Have prior approval by you, the landlord
Be conducted by a licensed contractor
Pro Tip! If you're unsure of your ability to restore the property, you can require the tenant pay into an interest-bearing escrow account
How a Property Manager Can Help!
If the logistics of accommodating those with disabilities seems overwhelming, that's okay! A professional Jacksonville property management team like Green River Property Management can help because we know the law. At Green River Property Management we've assembled an expert group of managers who understand federal and local restrictions specific to the Jacksonville area.
Property investment can become simple when you allow us to market your property, screen your renters legally and ethically, and continue to manage your property in a way that keeps your tenants satisfied and ensures your investment. To learn more, check out our guide to hiring a property manager or contact us today to get some professional tips and legal help, so you're prepared for any tenant.