Eviction Protection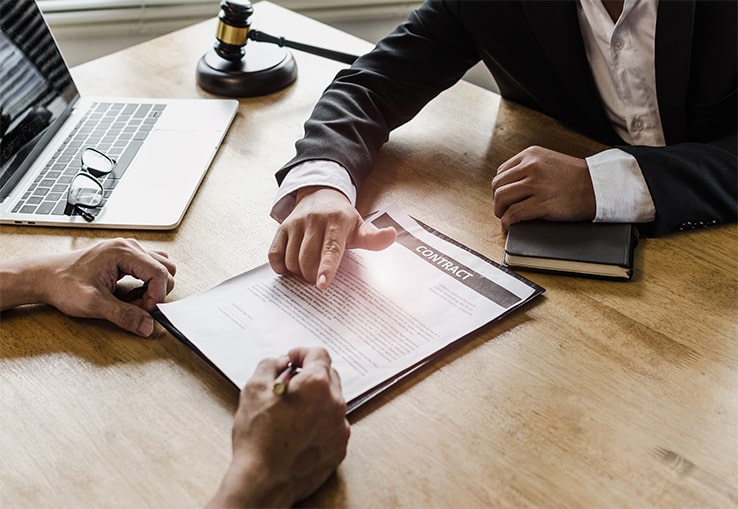 Request a Quote
Owner, Renter, or Vendor?
The least enjoyable part of owning an investment property is likely eviction for most people. We will handle the eviction process from initial filing to completion by following Florida state procedures. We are well-versed in the process and work with legal counsel, when necessary, to make sure that the process is as smooth as possible during this challenging time. We're here to take the fear and uncertainty out of the entire process.
Keep in mind, we offer Eviction Protection to each and every one of our clients! While we use best practices during the tenant screening process to mitigate the risks of any evictions, some things are better not left to chance. Give us a call or shoot us a message for more information regarding our Eviction Protection Plan.
What We Do
Professional Solutions For Maximizing Your Rental's Earning Potential
How much rent for your investment?
We help rental property owners set the perfect rental rate for their property with our free rental analysis.
Discover the current market value of your home.
Find out how to increase your annual income.
Learn whether your property fits our portfolio.
Why Choose Green River Property Management?
Learn what makes us the perfect partner for your investment.
Healthy, Effective Communication is Our Priority.
As Jacksonville property managers, our goal is to create a healthy working relationship with every client we represent. We keep you aware of what's happening in your home and we return calls & emails quickly.
Our Team Understands the Needs of Modern Renters.
We work with tenants day in and day out, and we know what renters want to see in potential properties. We use this expertise to help our clients optimize their homes for success. Lower turnover rates & happier tenants say it all.
We Never Sacrifice Our Integrity or Commitment to You.
We build mutually-beneficial partnerships with our clients and base every interaction on our commitment to honesty and transparency. We'll never hit you with hidden fees or take advantage of you—our desire is to help you succeed, plain and simple.
Looking for Experience? You've Found It.
When it comes to rental properties in Jacksonville and the surrounding area, you won't find a more accomplished or experienced team. We've helped countless property owners over our 15-year history on Florida's First Coast.
Discover Jacksonville
Thinking About Investing in Real Estate in Jacksonville?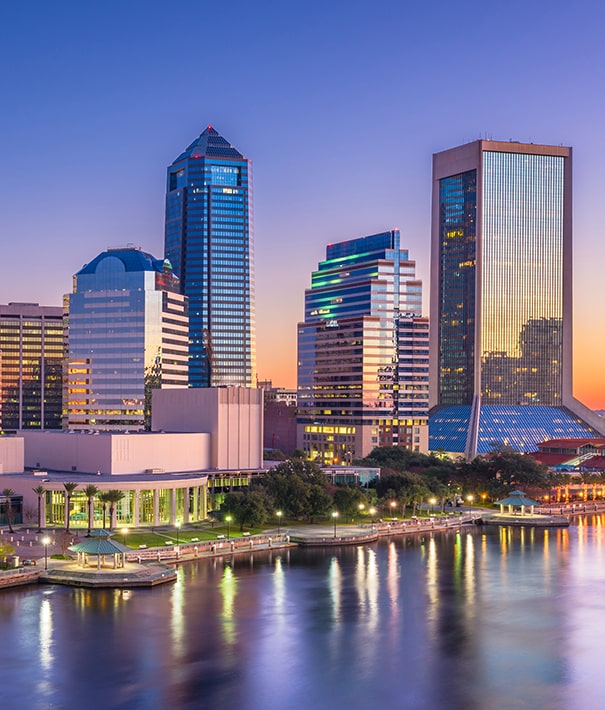 The area that today is known as Jacksonville has a long history - originally inhabited for thousands of years by the Timucua people, it then became a French colony in 1564. In 1821 American settlers planned a town and named it after President Andrew Jackson.
Jacksonville grew to become the most populous city in Florida and has an estimated population of 892,000 residents. As a harbor city, it is a major military and civilian deep-water port with naval establishments like the Naval Air Station Jacksonville, the U.S. Marine Corps Blount Island Command, and the Port of Jacksonville. Jacksonville's military bases and the nearby Naval Submarine Base Kings Bay form the third largest military presence in the United States. It is also a rail, air, and highway focal point with Jacksonville International Airport serving the city.
Jacksonville enjoys natural beauty from the St. Johns River and the Atlantic Ocean and has many parks that provide access for people to boat, swim, fish, sail, jetski, surf and waterski. Several parks around the city have received international recognition.
THINKING OF INVESTING IN JACKSONVILLE?
Jacksonville is centered on the banks of the St. Johns River in the First Coast region of northeast Florida, with its residents and visitors having access to breathtaking natural views and ocean pleasures.
It has long had a regional legacy in banking and finance and Jacksonville is home to many prominent corporations and organizations, including the headquarters of four Fortune 500 companies. Other significant factors in the local economy include services such as insurance, healthcare and logistics. As with much of Florida, tourism is also an important part of Jacksonville's economy, with golf being an especially popular draw.
There are more than 500 neighborhoods within Jacksonville's vast area, with single-family homes comprising roughly 60% of the properties there and apartments 23.7%. Trends in Jacksonville show a 7% year-over-year rise in median sales prices.
WHO IS GREEN RIVER PROPERTY MANAGEMENT?
We are Jacksonville property managers with a goal to create lasting, healthy relationships with our clients. More than just rent collectors, we use powerful marketing tools to make sure your property doesn't stand empty, thoroughly screen potential tenants and deal with the maintenance of your property. Our knowledgeable staff understands the needs of modern renters and have helped countless property owners over our 15-year history on Florida's First Coast. Green River also offers a free rental analysis of your property to determine how to maximize its earning potential and how to increase it.
learn more +