Fleming Island Property Management
We Can Manage Your Fleming Island Rental Property
Request a Quote
Owner, Renter, or Vendor?
OUR LOCAL MARKET EXPERTISE IS UNRIVALED.
If you own a Greater Fleming Island rental, you're familiar with the many challenges that come with property management. From finding a qualified tenant to handling ongoing maintenance, inspections, and billing needs, rental properties require plenty of hard work. Working with a Fleming Island property management team will allow you to reap the financial rewards of homeownership, all without the headache and hassle of DIY management.
At Green River Property Management, we know how to take your investment property to the next level. Our residential property experts have worked extensively across the First Coast and we know what it takes to get unbeatable results. We're accessible and easy to talk to whenever you need some extra support and guidance.
Start getting the returns you deserve today!
Free Rental Analysis
What We Do
Professional Solutions For Maximizing Your Rental's Earning Potential
How much rent for your investment?
We help rental property owners set the perfect rental rate for their property with our free rental analysis.
Discover the current market value of your home.
Find out how to increase your annual income.
Learn whether your property fits our portfolio.
Why Choose Green River Property Management?
Learn what makes us the perfect partner for your investment.
Healthy, Effective Communication is Our Priority.
As Jacksonville property managers, our goal is to create a healthy working relationship with every client we represent. We keep you aware of what's happening in your home and we return calls & emails quickly.
Our Team Understands the Needs of Modern Renters.
We work with tenants day in and day out, and we know what renters want to see in potential properties. We use this expertise to help our clients optimize their homes for success. Lower turnover rates & happier tenants say it all.
We Never Sacrifice Our Integrity or Commitment to You.
We build mutually-beneficial partnerships with our clients and base every interaction on our commitment to honesty and transparency. We'll never hit you with hidden fees or take advantage of you—our desire is to help you succeed, plain and simple.
Looking for Experience? You've Found It.
When it comes to rental properties in Jacksonville and the surrounding area, you won't find a more accomplished or experienced team. We've helped countless property owners over our 15-year history on Florida's First Coast.
Discover Fleming Island
Thinking About Living in Fleming Island?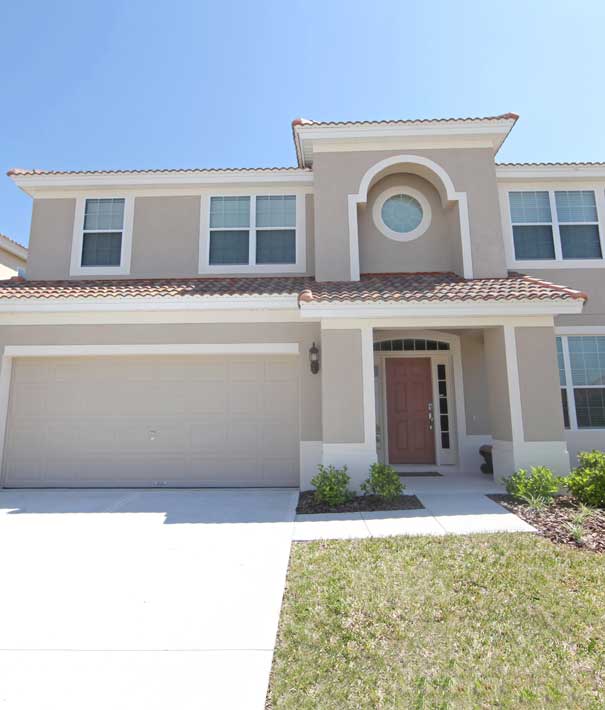 Fleming Island was originally settled by an Irish immigrant, George Fleming who received a 1,000-acre land grant from the Spanish governor of East Florida for his military service. Today it's an unincorporated community and is located 21 miles southwest of downtown Jacksonville, on the western side of the St. Johns River. The estimated population is 27,000 and the town has attractions like theaters, stores, restaurants and bars. Golf is also an important part of the local economy, with nearby Eagle Harbor Golf Club providing wonderful greens. There is an 8-foot-wide sidewalk running the length of Fleming Island, providing about 7 miles of walking, jogging and biking. Black Creek Park on the south end of the Fleming Island borders Black Creek and affords bikers and hikers nature trails.
PROPERTY MARKET ANALYSIS OF Fleming Island?
In 1942 the area was undeveloped and the U.S. Navy constructed four asphalt runways on the site and established a Naval Outlying Field. The Navy abandoned the auxiliary airfield in the 1960s and in the late 1990s, the decaying runways were demolished to make way for current residential development. Today, Fleming Island is primarily a bedroom community of nearby Jacksonville. Major developments include Eagle Harbor, Pace Island and Fleming Island Plantation. Over the past year, Fleming Island market trends indicate an increase 3% in home sales and residential properties come in many styles, from larger multi-level family homes to cozy bungalows. A large proportion of houses were recently built. Fleming Island is a town of professionals, sales and office workers, and managers and the community has an enviable combination of good schools, low crime and beautiful scenery.
WHO IS GREEN RIVER PROPERTY MANAGEMENT?
We are property managers with a 15-year history on Florida's beautiful First Coast. Green River's goal is to create lasting, healthy relationships with our clients - we are more than just rent collectors. Using powerful marketing tools, Green River makes sure your property doesn't stand empty and we thoroughly screen potential tenants and deal with the maintenance of your property. Our knowledgeable staff understands the needs of modern renters and have helped countless property owners over our 15-year history on Florida's First Coast. Green River also offers a free rental analysis of your property to determine how to maximize its earning potential and how to increase it.
learn more +